Fieseler
Fieseler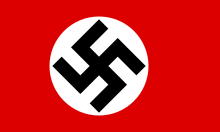 Fieseler 103 Reichenberg II Training Glider Two-seater, Germany (1944-1945). The R-II was an unpowered version glider; it had a second cockpit fitted where the warhead

Fieseler 103 Reichenberg IV Germany (1945). The R-IV was the standard-powered operational model.

Fieseler 103-SG 5041 was a towed Fuel Tank for Messerschmitt 262, Germany (1944-1945).