Heinkel
Heinkel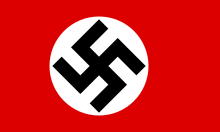 Heinkel 111H-22 with V1 of Stab/KG53, Gilze-Rijen, Nederlands (Summer 1944). The Heinkel 111 H-22 was a re-designated and modified H-6, H-16, or H-21 used to air launch V1 flying-bombs. More often than not, the later versions with a rotating upper fuselage turret were the type utilized.

Heinkel 111Z, Crimea, USSR (1943). The He 111Z Zwilling was a design that entailed the mating of two He 111s. The design was originally conceived to tow the Messerschmitt Me 321 glider and then the Gotha 242 glider.

Heinkel 177A-5 of the 4./KG40, Bordeaux-Merignac, France (October 1944). Naval Bombing. The Heinkel He 177 is a German long-range, four engines, heavy bomber used by Germany.