Caproni
Caproni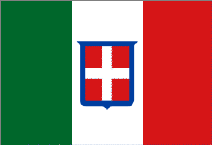 Caproni 164 Trainer, Sicily, Italy (1941-1942).The Caproni Ca.164 was a training biplane produced in Italy shortly prior to World War II. 280 were built.

Caproni 308 Borea of Ala Littoria, Italy (1940-1942). The Italian airline Ala Littoria ordered five examples. The Italian government ordered two aircraft for general-purpose use by its colonial administration in Libya

Caproni 311 Libeccio of the 27a Squadriglia, Italy (1940).The Caproni Ca.311 was a light bomber-reconnaissance aircraft produced in Italy prior to and during World War II.

Caproni 314C of the 57a Squadriglia, 32° Gruppo, 10° Stormo, Sicily (January 1943). The Caproni Ca.314 was an Italian twin-engine monoplane bomber, used in World War II. Derived from the similar Ca.310, it was used for ground-attack and torpedo bomber duties.

Caproni Campini N.1 at Taliedo, Milan, Italy (August 1940). The Caproni Campini N.1, also known as the C.C.2, was an experimental jet aircraft built in the 1930s by Italian aircraft manufacturer Caproni. The N.1 first flew in 1940.