Boeing B-24 Liberator "Red Hot Riding Hood"
"Red Hot Riding Hood" (Part of Nose Art)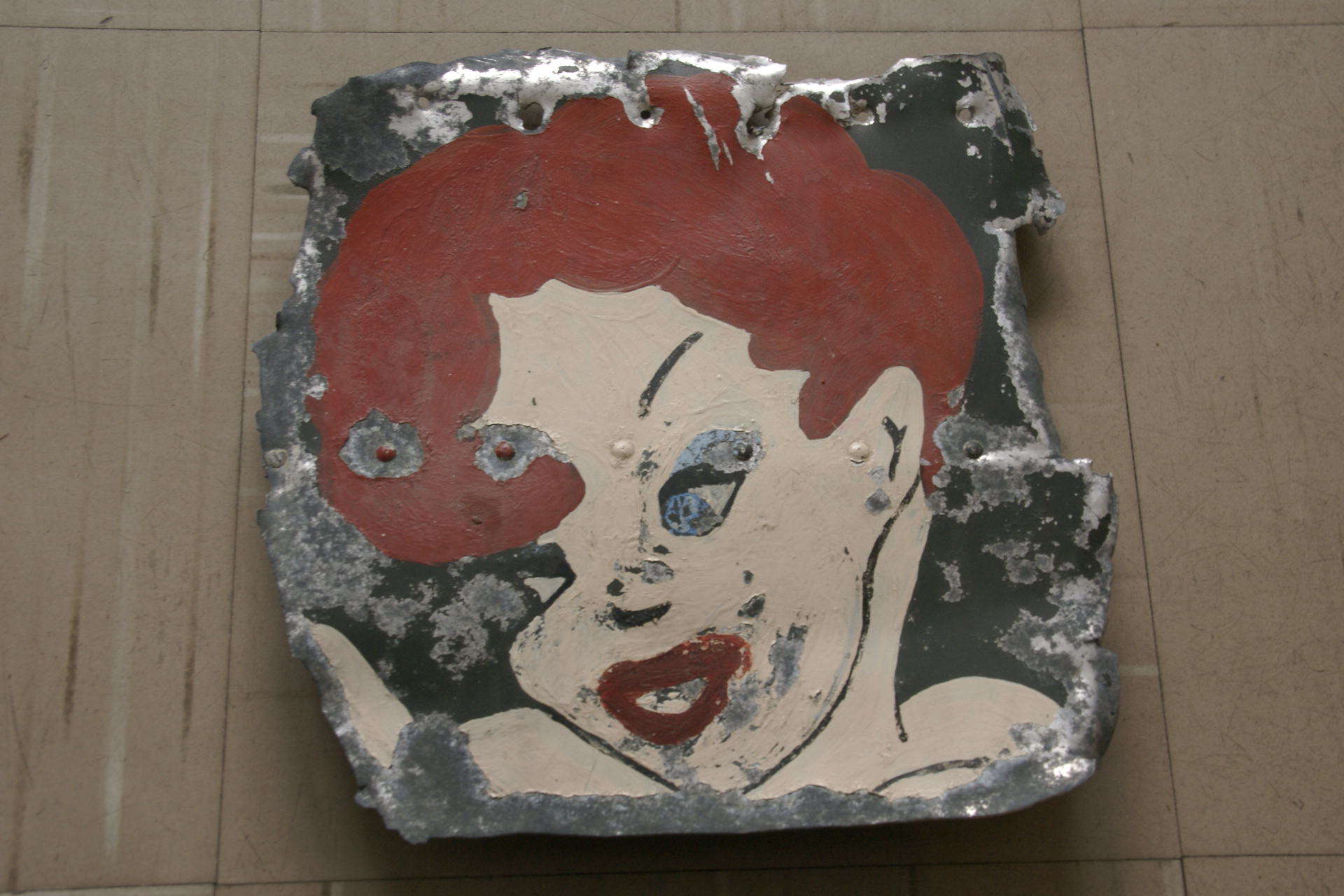 The Artist in action !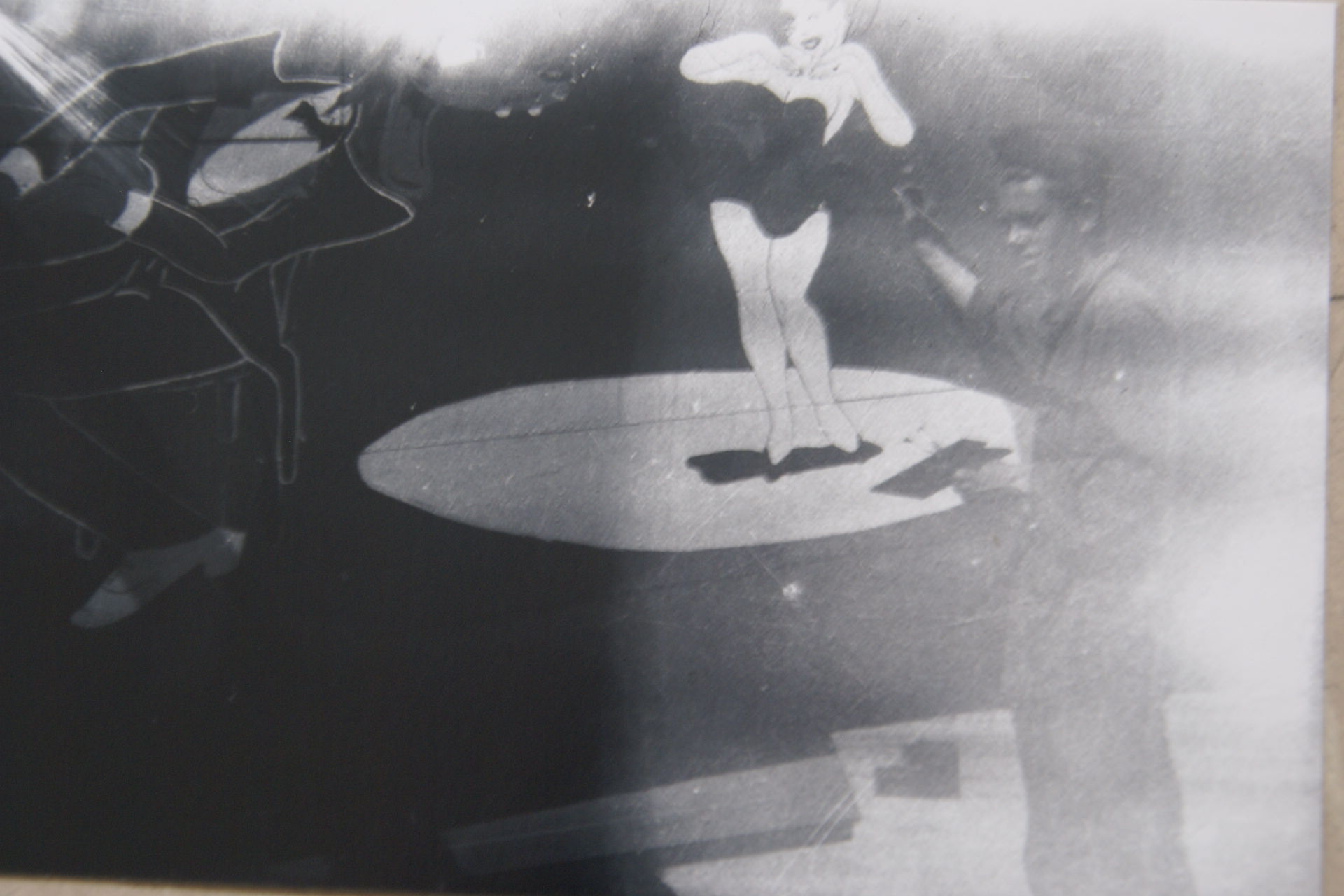 Two of the crew in front of the nose art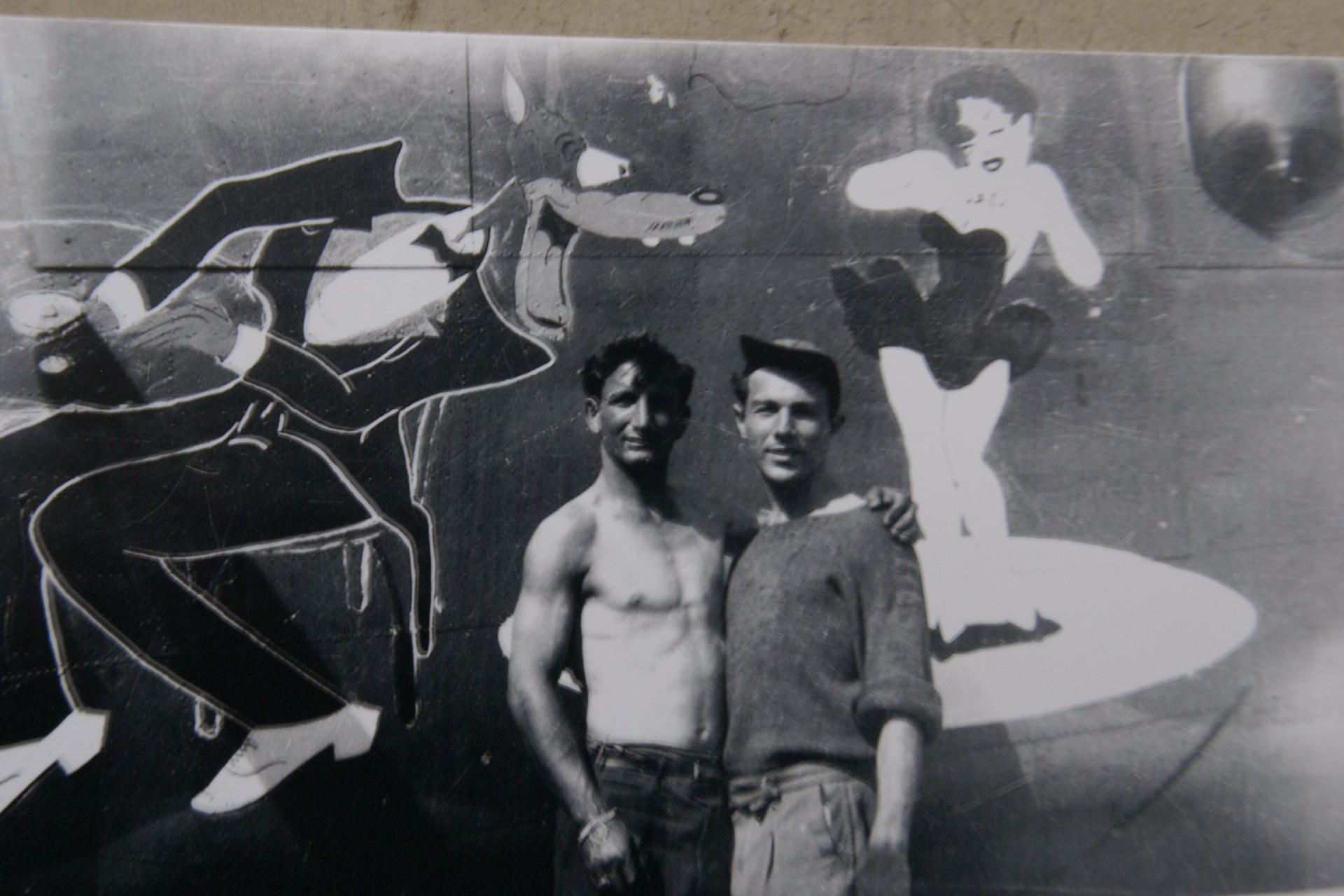 The Boeing B-24 on maintenance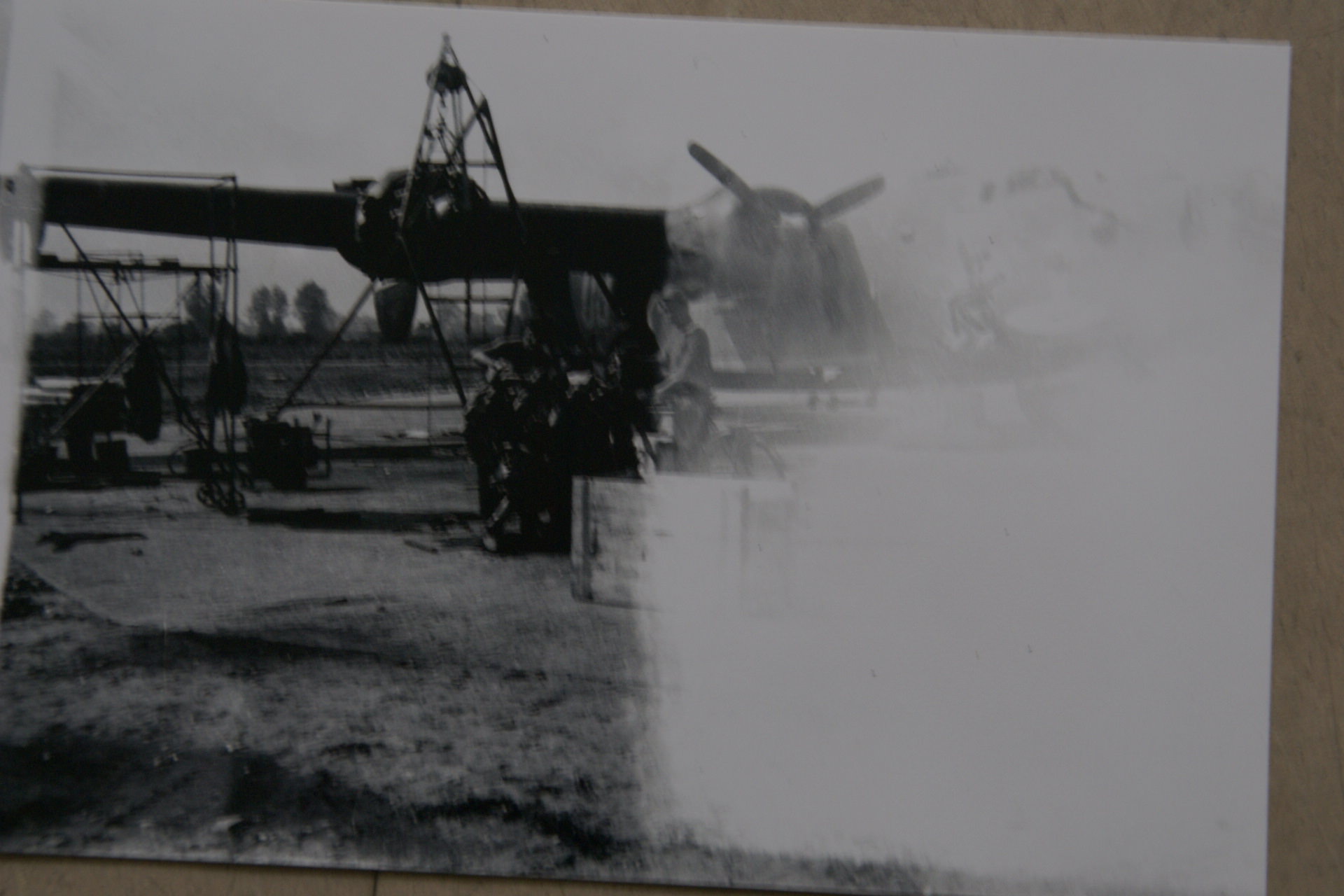 The crash
The crew was stationed at Attelbridge, England from Mar-Sep 1944. They made a crash landing at St. Mihel, France 5 Sep 44 after being hit by flak while on a bomb run to the Marshalling Yard at Karlsruhe, Germany. This was their 30th and final mission. Fortunately, everyone on the crew survived the crash landing and returned to England, and subsequently to the United States, via the "Queen Mary".